Site Index
Today's Free Bets:
(This section requires
a simple free log-in)
Professional Tools:
Professional Bets:
Results Section:
Blog/Newsletters:
(This section requires
a simple free log-in)
Pro Betting Guide:
(This section requires
a simple free log-in)
Miscellaneous:
Professional Betting Advice and Strategy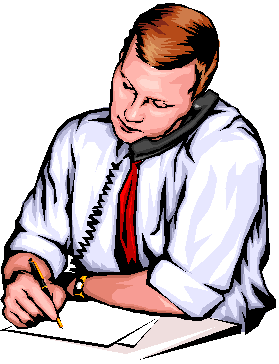 Welcome to cdsystems
by Steve Jones
Providing online advice since 2000
Professional horse racing bets
Horse racing systems
Professional sports bets
Guide to professional betting
Betting as an investment
Saturday 25 March 2023

Latest Highlights
23-Mar-23: Wake Up Early made every yard and stayed on very gamely to win the marathon handicap chase at Sedgefield. Details
22-Mar-23: Down in grade following a good run at Wetherby last time, Alnadam won very nicely at Haydock. Details
19-Mar-23: Taking up the running a good way out, Jetoile kicked clear and kept going strongly to take his record at Chepstow to 2/2. Details
17-Mar-23: Galopin Des Champs stormed up the finishing hill to land the Cheltenham Gold Cup in impressive fashion. Details
15-Mar-23: Impaire Et Passe extended his unbeaten record to 4/4 in highly impressive fashion, taking the opener at Cheltenham by 6.5l. Details
"...That is some record and to be running at a level stake Return on Investment of 43.5% over 739 bets is incredible" (Tipster Profit Report May 2019).
SEE THE LATEST SMART BETTING CLUB
REVIEW OF THE DAILY BARGAIN HERE
Follow the Progress of a Top Professional Investment Portfolio

Bank Growth: +900%

Bank Growth: +445%

See detailed portfolio performance figures here
Winning Bets from cdsystems: March 2023
Th 23
ProBets
Wake Up Early
Won 3.25 (SP 4.00)
Th 23
Football
Denmark
Won 1.33
We 22
ProBets
Alnadam
Won 5.00 (SP 7.50)
We 22
NHConfidential
Grey Diamond
Won 3.13 (SP 4.33)
Tu 21
NHConfidential
Go Dante
Won 4.33 to 2.50
Tu 21
Football
Farnborough
Won 1.75
Mo 20
ProLays
New Age Dawning
2nd/7
Mo 20
Football
Persib Bandung
Won 1.50
Su 19
Daily Bargain
Skinflint (nb)
Won 5.50(r4) (SP 6.00)
Su 19
ProBets
Jetoile
Won 3.75 to 1.80
Su 19
ProLays
Lord Du Mesnil
2nd/6
Su 19
Football
Cukaricki
Won 1.33
Sa 18
Scoop6
Kempton 2.05: Fav
Won 4.00
Sa 18
Scoop6
Complete Unknown
Won 2.75
Fr 17
ProBets
Galopin Des Champs
Won 2.88 to 2.40
Fr 17
ProLays
Cool Survivor
15th/21
Fr 17
Stableinsider
Estidama
Won 3.00 (SP 3.25)
Fr 17
Football
Wisla Krakow
Won 1.47
Th 16
ProLays
Teahupoo
2nd/11
We 15
ProBets
Impaire Et Passe
Won 2.75 (SP 3.50)
We 15
ProLays
Gaelic Warrior
Won 5.63
We 15
Stableinsider
Land Legend
Won 3.00 to 2.25
We 15
Football
Pordenone
Won 1.45
Tu 14
Daily Bargain
Corach Rambler (nb)
Won 8.00 to 7.00
Tu 14
ProLays
Facile Vega
2nd/14
Tu 14
Football
Stevenage
Won 1.40
Mo 13
ProLays
Timewave
4th/6
Mo 13
Football
Universitario de Vinto
Won 1.50
Su 12
ProBets
Loup De Maulde
Won 4.00 to 3.50
Su 12
Daily Bargain
Carnfunnock (nb)
Won 6.50(r4) to 4.50
Su 12
NHConfidential
Volcano
Won 6.00 to 3.25
6-11
Short break: No bets
Sa 4
ProLays
Lord Baddesley
6th/7
Sa 4
NHConfidential
Calico
Won 2.75(r4) (SP 3.75)
Sa 4
Scoop6
Nemean Lion
Won 5.00
Sa 4
Scoop6
Santos Blue
Won 4.00
Sa 4
Football
Olimpija
Won 1.35
Fr 3
NHConfidential
Twoshotsoftequila
Won 2.88 (SP 5.00)
Fr 3
Football
Al-Ittihad
Won 1.45
Th 2
ProBets
Barenboim
Won 3.25 (SP 4.50)
Th 2
ProLays
Intervention
6th/9
Th 2
NHConfidential
Lets Go To Vegas
Won 6.00 to 5.50
Th 2
Football
FCSB
Won 1.36
We 1
ProLays
Golden Dove
3rd/8
We 1
Stableinsider
Expert Agent
Won 3.75 to 3.00
Winning Bets from cdsystems: February 2023
Tu 28
ProLays
Local Bay
7th/8
Tu 28
Football
AFC Fylde
Won 1.35
Mo 27
Daily Bargain
Dream Harder (nb)
Won 5.00 to 4.50
Mo 27
ProLays
Super Den
6th/10
Mo 27
NHConfidential
Doyannie
Won 3.75 to 2.88
Mo 27
Football
Atletico Naciomal
Won 1.40
Su 26
ProBets
Mole Court
Won 2.25 (SP 2.38)
Su 26
ProLays
Furkash
5th/9
Su 26
Football
Bayern Munich
Won 1.35
Sa 25
Daily Bargain
Our Power (nb)
Won 9.00 to 6.50
Sa 25
Scoop6
Nusret
Won 4.50
Sa 25
Scoop6
Our Power
Won 6.50
Sa 25
Scoop6
Kitty's Light
Won 2.75
Sa 25
Scoop6
Kemboy
Won 2.88
Sa 25
Scoop6
Mark Of Gold
Won 5.00
Sa 25
Football
Genk
Won 1.33
Fr 24
ProLays
Local Bay
2nd/11
Fr 24
Football
Galway
Won 1.38
Th 23
ProLays
Tathmeen
5th/10
Th 23
NHConfidential
Trac
Won 3.25 (SP 4.00)
Th 23
Football
Rennes
Won 1.68
We 22
ProBets
Quoi De Neuf
Won 7.00
We 22
Football
Olimpija
Won 1.43
Tu 21
ProBets
Stormy Flight
Won 3.00 (SP 3.13)
Tu 21
Daily Bargain
Southwold (nb)
Won 9.00 to 6.50
Tu 21
ProLays
Master Grey
4th/8
Tu 21
NHConfidential
Mixedwave
Won 3.50 (SP 3.75)
Tu 21
Stableinsider
Seagrave Fox
Won 2.75
Tu 21
System 95
Colonial Empire
Won 3.75
Tu 21
Football
Larne
Won 1.36
Mo 20
Stableinsider
Buxted Too
Won 2.63 to 2.25
Mo 20
Football
Sporting Lisbon
Won 1.48
Su 19
ProLays
Alto Alto
3rd/3
Su 19
Football
Dortmund
Won 1.33
Sa 18
ProLays
Green Book
5th/6
Sa 18
Scoop6
Cap Du Nord
Won 6.50
Sa 18
Scoop6
Super Six
Won 5.50
Sa 18
Scoop6
Makin'yourmindup
Won 9.50
Sa 18
Football
Brackley
Won 1.30
Fr 17
ProBets
Smith
Won 4.00(r4) (SP 4.00)
Fr 17
NHConfidential
Dancewiththewind
Won 4.00 to 2.63
Fr 17
Football
Fortaleza
Won 1.36
Th 16
NHConfidential
Broken Halo
Won 2.75 to 2.25
We 15
Daily Bargain
Golden Sands
Won 12.00(r4) to 10.00
We 15
Football
Swindon Supermarine
Won 1.45
Tu 14
Football
Notts County
Won 1.35
Mo 13
Daily Bargain
Nolton Cross (nb)
Won 4.50(r4) to 2.25
Mo 13
ProLays
No Such Luck
4th/12
Mo 13
NHConfidential
Crossing The Bar
Won 3.00 to 2.63
Mo 13
Stableinsider
Glorious Charmer
Won 3.00 (SP 4.00)
Su 12
ProBets
The X O
Won 2.63 to 1.62
Su 12
Football
Olimpia
Won 1.35
Sa 11
Football
CF America
Won 1.33
Fr 10
ProBets
Super Den
Won 4.50 to 4.33
Fr 10
Daily Bargain
Sami Bear (nb)
Won 3.25 (SP 3.50)
Fr 10
ProLays
Sandy Paradise
4th/7
Fr 10
NHConfidential
Love Actually
Won 4.00(r4) (SP 4.00)
Fr 10
Football
Willem II
Won 1.36
Th 9
Daily Bargain
Heroique De Maulde (nb)
Won 3.25(r4) to 2.38
Th 9
ProLays
Tupelo Mississippi
2nd/5
Th 9
NHConfidential
Queens Rock
Won 2.20 (SP 2.75)
Th 9
Stableinsider
Pay For Adaay
Won 9.50(r4) to 4.50
We 8
ProLays
Rooful
3rd/5
Tu 7
ProLays
Idoapologise
5th/9
Tu 7
NHConfidential
Ribeye
Won 5.50 (SP 6.50)
Tu 7
Stableinsider
Piffle
Won 5.00 (SP 7.00)
Tu 7
Football
De Graafschap
Won 1.46
Mo 6
Daily Bargain
May Night (nb)
Won 6.50(r4) to 5.00
Mo 6
Football
Aris Limassol
Won 1.33
Su 5
Stableinsider
Dragon's Luck
Won 9.00 to 6.00
Su 5
Football
Barcelona
Won 1.33
Sa 4
ProBets
Annaf
Won 3.25 to 2.20
Sa 4
Stableinsider
Hello Zabeel
Won 4.33 to 2.75
Sa 4
NHConfidential
Green Book
Won 11.00 to 7.00
Sa 4
Scoop6
Green Book
Won 7.00
Sa 4
Football
PSG
Won 1.33
Fr 3
ProLays
After John
7th/8
Fr 3
Football
Heracles
Won 1.36
Th 2
Daily Bargain
Evania
Won 6.50 to 5.50
Th 2
ProLays
Peachey Carnehan
9th/12
Th 2
NHConfidential
Certainly Red
Won 5.50 to 3.75
Th 2
Football
Real Madrid
Won 1.40
We 1
ProLays
Family Business
8th/9
We 1
Stableinsider
Positive
Won 4.50 to 3.25
We 1
Football
Monaco
Won 1.34
Su 1
Scoop6
Marie's Rock
Won 6.50
© 2000 - 2023 Professional Betting Advice and Strategy from cdsystems
by Steve Jones
---
WINNER:
OUTSTANDING
CONTRIBUTION
TO TIPPING 2018
Awarded by
---
BEST HORSE
RACING TIPSTER:
2021 Bronze Award
---
BEST HORSE
RACING TIPSTER:
2013 Silver Award
---
BEST OVERALL
TIPSTER:
2013 Bronze Award
---
As voted by
members of
---
SEE THE 2020
SMART BETTING CLUB
REVIEW OF THE
DAILY BARGAIN
---
Recent winning bets:
---
Thu 23 Mar
ProBets
Wake Up Early
Won 9/4 (SP 3/1)
---
Wed 22 Mar
ProBets
Alnadam
Won 4/1 (SP 13/2)
---
Mon 20 Mar
ProLays
New Age Dawning
Match 7.60
---
Sun 19 Mar
Daily Bargain
Skinflint (nb)
Won 9/2(r4) (SP 5/1)
---
Sun 19 Mar
ProBets
Jetoile
Won 11/4 to 4/5
---
Sun 19 Mar
ProLays
Lord Du Mesnil
Match 4.00
---
Fri 17 Mar
ProBets
Galopin Des Champs
Won 15/8 to 7/5
---
Fri 17 Mar
ProLays
Cool Survivor
Match 8.34
---
Thu 16 Mar
ProLays
Teahupoo
Match 3.50
---
Wed 15 Mar
ProBets
Impaire Et Passe
Won 7/4 (SP 5/2)
---
Wed 15 Mar
ProLays
Gaelic Warrior
Match 5.63
---
Tue 14 Mar
Daily Bargain
Corach Rambler (nb)
Won 7/1 to 6/1
---
Tue 14 Mar
ProLays
Facile Vega
Match 3.35
---
Mon 13 Mar
ProLays
Timewave
Match 3.81
---
Sun 12 Mar
ProBets
Loup De Maulde
Won 3/1 to 5/2
---
Sun 12 Mar
Daily Bargain
Carnfunnock (nb)
Won 11/2(r4) to 7/2
---
Mon 6 Mar - Sat 11 Mar
Short break - No bets
---
Sat 4 Mar
ProLays
Lord Baddesley
Match 3.74
---
Thu 2 Mar
ProBets
Barenboim
Won 9/4 (SP 7/2)
---
Thu 2 Mar
ProLays
Intervention
Match 4.40
---
Wed 1 Mar
ProLays
Golden Dove
Match 2.82
---
Tue 28 Feb
ProLays
Local Bay
Match 4.57
---
Mon 27 Feb
Daily Bargain
Dream Harder (nb)
Won 4/1 to 7/2
---
Mon 27 Feb
ProLays
Super Den
Match 8.00
---
Sun 26 Feb
ProBets
Mole Court
Won 5/4 (SP 11/8)
---
Sun 26 Feb
ProLays
Furkash
Match 6.53
---
Sat 25 Feb
Daily Bargain
Our Power (nb)
Won 8/1 to 11/2
---
Fri 24 Feb
ProLays
Local Bay
Match 4.09
---
Thu 23 Feb
ProLays
Tathmeen
Match 5.70
---
Wed 22 Feb
ProBets
Quoi De Neuf
Won 6/1
---
Tue 21 Feb
ProBets
Stormy Flight
Won 2/1 (SP 85/40)
---
Tue 21 Feb
Daily Bargain
Southwold (nb)
Won 8/1 to 11/2
---
Tue 21 Feb
ProLays
Master Grey
Match 4.87
---
Sun 19 Feb
ProLays
Alto Alto
Match 2.34
---