Site Index
Today's Free Bets:
(This section requires
a simple free log-in)
Professional Tools:
Professional Bets:
Results Section:
Blog/Newsletters:
(This section requires
a simple free log-in)
Pro Betting Guide:
(This section requires
a simple free log-in)
Miscellaneous:
Professional Betting Advice and Strategy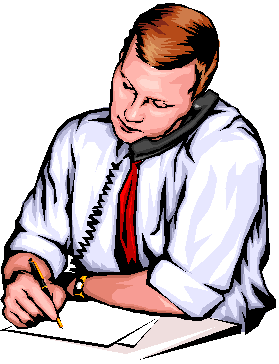 Welcome to cdsystems
by Steve Jones
Providing online advice since 2000
Professional horse racing bets
Horse racing systems
Professional sports bets
Guide to professional betting
Betting as an investment
Thursday 9 December 2021

Notice Board: Latest Highlights
08-Dec-21: Down in class following a near-miss over c/d last time, Desert Emperor easily came clear to win the opener at Wolverhampton.
Details
07-Dec-21: Progressive mare Dorisa Queen came through the score easily at Uttoxeter, making it 2/2 since arriving at her new yard. Details
01-Dec-21: Back over his winning c/d, lightly-raced 4yo Endured finished off strongly to land his second win at Kempton. Details
29-Nov-21: Building on two big recent runs, the latest of them over today's c/d, Beryl The Peril deservedly got off the mark at Wolverhampton. Details
20-Nov-21: Producing a fine burst of acceleration in the closing stages, Buzz came away to win the Grade 2 Ascot Hurdle. Details
16-Nov-21: Gaining deserved compensation for a very unlucky defeat last time, Be The Difference sprinted clear to win very easily at Ayr. Details
"...That is some record and to be running at a level stake Return on Investment of 43.5% over 739 bets is incredible" (Tipster Profit Report May 2019).
SEE THE 2020 SMART BETTING CLUB
REVIEW OF THE DAILY BARGAIN HERE
Follow the Progress of a Top Professional Investment Portfolio

Bank Growth: +970%

Bank Growth: +340%

See detailed portfolio performance figures here
Winning Bets from cdsystems: December 2021
We 8
ProBets
Desert Emperor
Won 3.50 to 1.91
We 8
NHConfidential
Grand Turina
Won 5.50(r4) to 3.50
We 8
System 93
Swapped
Won 3.00
We 8
System 93
Shoot To Kill
Won 6.50
We 8
System 93
Edraak
Won 7.50
Tu 7
ProBets
Dorisa Queen
Won 4.50 to 3.50
Tu 7
Football
PSG
Won 1.36
Mo 6
ProLays
Glamorous Force
8th/9
Mo 6
Football
Dnipro-1
Won 1.38
Su 5
NHConfidential
Top Bandit
Won 3.00 to 1.83
Su 5
Football
Mainz B
Won 1.35
Sa 4
ProLays
Larry
6th/10
Sa 4
System 93
No Risk Des Flos
Won 5.50
Sa 4
System 93
Crimson King
Won 11.00
Sa 4
Scoop6
Protektorat
Won 5.00
Sa 4
Scoop6
Tamar Bridge
Won 3.00
Sa 4
Football
Fylde
Won 1.33
Fr 3
ProLays
Desque De L'Isle
4th/9
Fr 3
System 93
Jungle Jack
Won 2.38
Fr 3
System 93
Forever Blessed
Won 1.44
Fr 3
System 93
Twisted Dreams
Won 3.00
Fr 3
Football
Deinze
Won 1.37
Th 2
System 93
Midnight Ginger
Won 9.50
Th 2
Football
Celtic
Won 1.44
We 1
Daily Bargain
Endured
Won 5.50 to 3.75
We 1
NHConfidential
A Different Kind
Won 2.88(r4) to 2.75
We 1
System 93
Amber Island
Won 6.00
We 1
System 93
United Front
Won 2.63
We 1
Football
Chelsea
Won 1.35
Winning Bets from cdsystems: November 2021
Tu 30
ProLays
Global Warning
2nd/4
Tu 30
Football
Juventus
Won 1.38
Mo 29
Daily Bargain
Fitwood Star (nb)
Won 5.50(r4) to 3.50
Mo 29
ProBets
Beryl The Peril
Won 5.00(r4) to 2.25
Mo 29
Stableinsider
Serenading
Won 4.00(r4) (SP 4.33)
Mo 29
NHConfidential
Buzz De Turcoing
Won 4.50 to 2.63
Mo 29
System 93
First Charge
Won 1.91
Su 28
ProLays
The Sliding Rock
4th/5
Su 28
Football
Celtic
Won 1.35
Sa 27
Daily Bargain
Aye Right (nb)
Won 6.50 to 6.00
Sa 27
ProLays
Gowel Road
3rd/4
Sa 27
Scoop6
Aye Right
Won 6.00
Sa 27
Scoop6
Epatante
Won(dh) 2.38
Sa 27
System 93
Flic Ou Voyou
Won 1.91
Sa 27
Football
Ayr
Won 1.30
Fr 26
ProLays
Lisnagar Oscar
5th/6
Fr 26
System 93
Intuitive
Won 3.50
Fr 26
System 93
Muscika
Won 13.00
Fr 26
Football
Hajduk Split
Won 1.38
Th 25
Daily Bargain
Trumble (nb)
Won 2.50(r4) to 1.91
Th 25
System 93
Roque It
Won 3.00
Th 25
Football
Al Ahly
Won 1.34
We 24
ProLays
Fox Vardy
6th/7
We 24
System 93
Le Chiffre D'Or
Won 1.18
We 24
System 93
Lallygag
Won 1.29
We 24
Football
Inter Milan
Won 1.34
Tu 23
ProLays
Desert Emperor
2nd/6
Tu 23
Football
Crusaders
Won 1.43
Mo 22
ProLays
Atalanta Breeze
3rd/6
Mo 22
System 93
Spark Of Madness
Won 7.50
Mo 22
System 93
My Sister Sarah
Won 1.91
Su 21
Daily Bargain
Run Wild Fred (nb)
Won 6.50 to 5.00
Su 21
System 93
Gaia Du Gouet
Won 1.73
Su 21
System 93
So Said I
Won 2.63
Su 21
Football
Zeljeznicar
Won 1.44
Sa 20
ProBets
Buzz
Won 2.20 to 2.00
Sa 20
Daily Bargain
Before Midnight (nb)
Won 3.25 (SP 3.75)
Sa 20
ProLays
Dashel Drasher
3rd/6
Sa 20
NHConfidential
A Plus Tard
Won 2.63(r4) to 2.10
Sa 20
Scoop6
Buzz
Won 2.00
Sa 20
Scoop6
A Plus Tard
Won 2.10
Sa 20
Scoop6
Before Midnight
Won 3.75
Sa 20
Scoop6
Strictlyadancer
Won 2.75
Sa 20
System 93
Mobashr
Won 3.25
Sa 20
System 93
John Locke
Won 3.50
Sa 20
System 93
Jeremy Pass
Won 1.80
Sa 20
Football
M'gladbach
Won 1.33
Fr 19
ProLays
Limit Long
10th/14
Fr 19
Football
Shamrock Rovers
Won 1.36
Th 18
ProLays
Tumbling Dice
3rd/4
Th 18
System 93
Brelan D'As
Won 1.80
Th 18
System 93
Norley
Won 4.33
Th 18
Football
Bourg en Bresse
Won 1.62
We 17
Football
Orenburg
Won 1.34
Tu 16
ProBets
Be The Difference
Won 3.75 to 2.38
Mo 15
Daily Bargain
Jen's Boy (nb)
Won 5.50 (SP 9.00)
Mo 15
ProLays
Mr Yeats
3rd/7
Mo 15
NHConfidential
Light N Strike
Won 5.50 to 3.25
Mo 15
Football
Miedz Legnica
Won 1.50
Su 14
ProBets
I Like To Move It
Won 2.20(r4) to 1.67
Su 14
Football
Slovenia
Won 1.33
Sa 13
ProBet
Pyledriver
Won 2.88 to 2.50
Sa 13
ProLays
Harry's Bar
6th/11
Sa 13
Scoop6
Gowel Road
Won 7.50
Sa 13
Scoop6
Pyledriver
Won 2.50
Sa 13
Scoop6
Bonttay
Won 3.00
Sa 13
Football
Glentoran
Won 1.34
Fr 12
Daily Bargain
Art Approval
Won 11.00 to 4.33
Fr 12
ProLays
Stolen Silver
2nd/9
Th 11
ProLays
Starry Eyes
3rd/11
Th 11
Football
South Africa
Won 1.33
We 10
NHConfidential
Yggdrasil
Won 6.50 to 3.75
We 10
Football
Palmeiras
Won 1.52
Tu 9
Football
Wrexham
Won 2.06
Mo 8
Daily Bargain
Oriental Lilly (nb)
Won 8.50 to 6.50
Mo 8
Football
Uni Cluj
Won 1.30
Su 7
Football
Lazio
Won 1.32
Sa 6
ProBets
King's Lynn
Won 4.33 (SP 5.00)
Sa 6
ProLays
Barrington
7th/12
Fr 5
ProLays
Zaajirah
3rd/9
Fr 5
Football
Colchester
Won 1.36
Th 4
ProBets
Internationalangel
Won 5.50
Th 4
ProLays
Living Legend
3rd/6
Th 4
Football
Maccabi Tel Aviv
Won 1.33
We 3
NHConfidential
Wakool
Won 5.00 to 3.50
Tu 2
Daily Bargain
Dubai Souk
Won 6.50 to 3.25
Tu 2
ProLays
Captain Corelli
4th/10
Tu 2
Stableinsider
Bollin Neil
Won 4.00
Mo 1
Football
Lecce
Won 1.43
© 2000 - 2021 Professional Betting Advice and Strategy from cdsystems
by Steve Jones
---
WINNER:
OUTSTANDING
CONTRIBUTION
TO TIPPING 2018
Awarded by
---
BEST HORSE
RACING TIPSTER:
2021 Bronze Award
---
BEST HORSE
RACING TIPSTER:
2013 Silver Award
---
BEST OVERALL
TIPSTER:
2013 Bronze Award
---
As voted by
members of
---
SEE THE 2020
SMART BETTING CLUB
REVIEW OF THE
DAILY BARGAIN
---
Recent winning bets:
---
Wed 8 Dec
ProBets
Desert Emperor
Won 5/2 to 10/11
---
Tue 7 Dec
ProBets
Dorisa Queen
Won 7/2 to 5/2
---
Mon 6 Dec
ProLays
Glamorous Force
Match 5.10
---
Sat 4 Dec
ProLays
Larry
Match 6.17
---
Fri 3 Dec
ProLays
Desque De L'Isle
Match 5.01
---
Wed 1 Dec
Daily Bargain
Endured
Won 9/2 to 10/3
---
Tue 30 Nov
ProLays
Global Warning
Match 6.40
---
Mon 29 Nov
Daily Bargain
Fitwood Star (nb)
Won 9/2(r4) to 5/2
---
Mon 29 Nov
ProBets
Beryl The Peril
Won 4/1(r4) to 5/4
---
Sun 28 Nov
ProLays
The Sliding Rock
Match 4.78
---
Sat 27 Nov
Daily Bargain
Aye Right (nb)
Won 11/2 to 5/1
---
Sat 27 Nov
ProLays
Gowel Road
Match 4.39
---
Fri 26 Nov
ProLays
Lisnagar Oscar
Match 9.86
---
Thu 25 Nov
Daily Bargain
Trumble (nb)
Won 6/4(r4) to 10/11
---
Wed 24 Nov
ProLays
Fox Vardy
Match 7.12
---
Tue 23 Nov
ProLays
Desert Emperor
Match 4.00
---
Mon 22 Nov
ProLays
Atalanta Breeze
Match 2.88
---
Sun 21 Nov
Daily Bargain
Run Wild Fred (nb)
Won 11/2 to 4/1
---
Sat 20 Nov
ProBets
Buzz
Won 6/5 to Evs
---
Sat 20 Nov
Daily Bargain
Before Midnight (nb)
Won 9/4 (SP 11/4)
---
Sat 20 Nov
ProLays
Dashel Drasher
Match 5.06
---
Fri 19 Nov
ProLays
Limit Long
Match 5.06
---
Thu 18 Nov
ProLays
Tumbling Dice
Match 2.52
---
Tue 16 Nov
ProBets
Be The Difference
Won 11/4 to 11/8
---
Mon 15 Nov
Daily Bargain
Jen's Boy (nb)
Won 9/2 (SP 8/1)
---
Mon 15 Nov
ProLays
Mr Yeats
Match 1.93
---
Sun 14 Nov
ProBets
I Like To Move It
Won 6/5(r4) to 4/6
---
Sat 13 Nov
ProBets
Pyledriver
Won 15/8 to 6/4
---
Sat 13 Nov
ProLays
Harry's Bar
Match 5.60
---
Fri 12 Nov
Daily Bargain
Art Approval
Won 10/1 to 10/3
---