Site Index
Today's Free Bets:
(This section requires
a simple free log-in)
Professional Tools:
Professional Bets:
Results Section:
Blog/Newsletters:
(This section requires
a simple free log-in)
Pro Betting Guide:
(This section requires
a simple free log-in)
Miscellaneous:
Professional Betting Advice and Strategy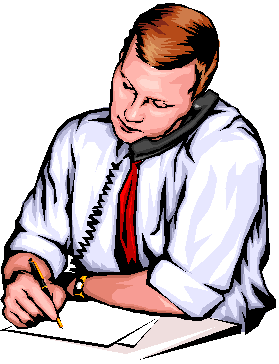 Welcome to cdsystems
by Steve Jones
Providing online advice since 2000
Professional horse racing bets
Horse racing systems
Professional sports bets
Guide to professional betting
Betting as an investment
Friday 9 December 2022

Latest Highlights
06-Dec-22: Hurricane Harvey took advantage of a drop in class to win the opener at Uttoxeter with Ballymagroarty Boy completing a 10/1 Exacta. Details
06-Dec-22: Dropping in grade following two big runs in stronger Tapeta sprints, Alligator Alley (7/2 to 6/4) won comfortably at Southwell. Details
05-Dec-22: Al Zaraqaan made the long journey from Lambourn worthwhile, easily winning the two-mile handicap hurdle at Musselburgh. Details
04-Dec-22: Dropping in trip, Merlin Giant stayed on well to win the big handicap hurdle at Fairyhouse with Pinkerton completing a 37/1 Exacta. Details
01-Dec-22: Harry Fry sent two rare runners on the 634-mile round trip from Dorset to Sedgefield and both won easily, headed by Will Victory (7/1 to 11/2). Details
"...That is some record and to be running at a level stake Return on Investment of 43.5% over 739 bets is incredible" (Tipster Profit Report May 2019).
SEE THE LATEST SMART BETTING CLUB
REVIEW OF THE DAILY BARGAIN HERE
Follow the Progress of a Top Professional Investment Portfolio

Bank Growth: +982%

Bank Growth: +489%

See detailed portfolio performance figures here
Winning Bets from cdsystems: December 2022
Th 8
ProLays
The Bay Warrior
2nd/8
Th 8
Football
Porto
Won 1.40
We 7
Football
Cordoba
Won 1.36
Tu 6
Daily Bargain
Hurricane Harvey
Won 6.50 to 3.50
Tu 6
ProBets
Alligator Alley
Won 4.50 to 2.50
Tu 6
Football
Maribor
Won 1.50
Mo 5
ProBets
Al Zaraqaan
Won 2.50 (SP 3.25)
Mo 5
Daily Bargain
Ramore Will (nb)
Won 6.00 (SP 6.50)
Mo 5
NHConfidential
Coolbane Boy
Won 6.00(r4) to 2.20
Mo 5
Football
Brazil
Won 1.31
Su 4
Daily Bargain
Merlin Giant
Won 7.00(r4) to 5.50
Su 4
Football
Catanzaro
Won 1.33
Sa 3
Scoop6
Love Envoi
Won 2.50
Sa 3
Football
Notts County
Won 1.33
Fr 2
Daily Bargain
Will Victory
Won 8.00 to 6.50
Fr 2
ProLays
Documenting
8th/9
Th 1
Daily Bargain
Michaela's Boy (nb)
Won 3.50(r4) to 3.25
Th 1
Football
Chengdu Rongcheng
Won 1.40
Winning Bets from cdsystems: November 2022
We 30
Daily Bargain
Jungle Jack
Won 7.00(r4) to 5.50
We 30
NHConfidential
Tap Tap Boom
Won 4.00(r4) (SP 6.00)
We 30
Football
Argentina
Won 1.52
Tu 29
NHConfidential
Gerimande
Won 3.75 to 2.75
Tu 29
Football
England
Won 1.44
Mo 28
NHConfidential
Herewegohoney
Won 3.50(r4) to 2.38
Mo 28
Football
Brazil
Won 1.53
Su 27
ProBets
Zambella
Won 4.50 to 3.00
Su 27
ProLays
Malpas
2nd/6
Su 27
Football
Burton
Won 1.40
Sa 26
Daily Bargain
Zanza (nb)
Won 10.00(r4) to 6.50
Sa 26
ProBets
Amarillo Sky
Won 2.50(r4) to 2.38
Sa 26
ProLays
Theatre Glory
UR/7
Sa 26
Scoop6
Zanza
Won 6.50
Sa 26
Scoop6
First Street
Won 4.00
Sa 26
Scoop6
L'Homme Presse
Won 2.50
Sa 26
Scoop6
Newbury 2.30: Fav
Won 4.00
Sa 26
Scoop6
Amarillo Sky
Won 2.38
Sa 26
Football
Dartford
Won 1.32
Fr 25
Daily Bargain
Abuffalosoldier
Won 13.00 to 7.50
Fr 25
Football
Luckenwalde
Won 1.34
Th 24
System 95
Irish Hill
Won 2.75
Th 24
Football
Portugal
Won 1.41
Tu 22
Daily Bargain
Generous Day (nb)
Won 13.00 (SP 26.00)
Tu 22
Football
Henan Songshan L'men
Won 1.36
Mo 21
NHConfidential
Desque De L'Isle
Won 8.00(r4) to 3.25
Mo 21
Football
Beijing Guoan
Won 1.35
Sa 19
ProBets
Boothill
Won 5.50(r4) to 3.00
Sa 19
ProLays
The Menstone Gem
3rd/12
Sa 19
Stableinsider
Civil Law
Won 17.00 to 5.00
Sa 19
Scoop6
Boothill
Won 3.00
Sa 19
Scoop6
Fontaine Collonges
Won 4.50
Sa 19
Scoop6
Ascot 3.50: Fav
Won 2.25
Sa 19
Football
AFC Fylde
Won 1.34
Fr 18
ProLays
Nolton Cross
8th/12
Fr 18
Football
Offenbach
Won 1.33
Th 17
ProLays
Love Poems
4th/6
Th 17
Football
Dynamo Kyiv
Won 1.33
We 16
ProLays
Lipsink
8th/8
We 16
Football
Farense
Won 1.50
Tu 15
Stableinsider
King Of The South
Won 3.50(r4) to 2.75
Tu 15
Football
AFC Wimbledon
Won 1.36
Mo 14
Daily Bargain
Documenting
Won 8.00 to 3.75
Mo 14
ProLays
Cry Havoc
6th/8
Mo 14
Football
Millonarios
Won 1.55
Su 13
ProLays
Full Back
PU/11
Su 13
Football
Lille
Won 1.33
Sa 12
ProBets
Brazil
Won 2.38 (SP 2.88)
Sa 12
Scoop6
Summerghand
Won 3.00
Sa 12
Scoop6
Cheltenham 3.30: Fav
Won 3.00
Sa 12
Scoop6
Queens Gamble
Won 3.25
Sa 12
Football
Porto
Won 1.36
Fr 11
NHConfidential
Hermes Allen
Won 4.50 to 3.25
Fr 11
Football
Bayern Munich II
Won 1.33
Th 10
Football
Atletico Mineiro
Won 1.44
We 9
Football
Inter Milan
Won 1.33
Tu 8
Daily Bargain
Red Walls
Won 5.50(r4) to 3.00
Tu 8
Football
Zhejiang Pro
Won 1.44
Mo 7
ProLays
Unsung Hero
10th/11
Mo 7
Football
Fenerbahce
Won 1.37
Su 6
Football
Wrexham
Won 1.33
Sa 5
Stableinsider
Something Enticing
Won 9.00 (SP 10.00)
Sa 5
NHConfidential
Gunsight Ridge
Won 4.00 to 3.25
Sa 5
Scoop6
Something Enticing
Won 10.00
Sa 5
Scoop6
Zip
Won 5.00
Fr 4
ProLays
Hail Sezer
5th/12
Fr 4
Football
Sheff Wed
Won 1.33
Th 3
ProLays
Epic Express
8th/11
Th 3
Football
Fiorentina
Won 1.37
We 2
Football
Chelsea
Won 1.35
Tu 1
Football
Bayern Munich
Won 1.46
© 2000 - 2022 Professional Betting Advice and Strategy from cdsystems
by Steve Jones
---
WINNER:
OUTSTANDING
CONTRIBUTION
TO TIPPING 2018
Awarded by
---
BEST HORSE
RACING TIPSTER:
2021 Bronze Award
---
BEST HORSE
RACING TIPSTER:
2013 Silver Award
---
BEST OVERALL
TIPSTER:
2013 Bronze Award
---
As voted by
members of
---
SEE THE 2020
SMART BETTING CLUB
REVIEW OF THE
DAILY BARGAIN
---
Recent winning bets:
---
Thu 8 Dec
ProLays
The Bay Warrior
Match 9.96
---
Tue 6 Dec
Daily Bargain
Hurricane Harvey
Won 11/2 to 5/2
+ Ballymagr'ty Boy (nb)
2nd 15/2 to 3/1
Exacta: £11.30
---
Tue 6 Dec
ProBets
Alligator Alley
Won 7/2 to 6/4
---
Mon 5 Dec
ProBets
Al Zaraqaan
Won 6/4 (SP 9/4)
---
Mon 5 Dec
Daily Bargain
Ramone Will (nb)
Won 5/1 (SP 11/2)
---
Sun 4 Dec
Daily Bargain
Merlin Giant
Won 6/1(r4) to 9/2
+ Pinkerton (nb)
2nd 11/2(r4) to 5/1
Exacta: £38.20
---
Fri 2 Dec
Daily Bargain
Will Victory
Won 7/1 to 11/2
---
Fri 2 Dec
ProLays
Documenting
Match 6.80
---
Thu 1 Dec
Daily Bargain
Michaela's Boy (nb)
Won 5/2(r4) to 9/4
---
Wed 30 Nov
Daily Bargain
Jungle Jack
Won 6/1(r4) to 9/2
---
Sun 27 Nov
ProBets
Zambella
Won 7/2 to 2/1
---
Sun 27 Nov
ProLays
Malpas
Match 8.60
---
Sat 26 Nov
Daily Bargain
Zanza (nb)
Won 9/1(r4) to 11/2
---
Sat 26 Nov
ProBets
Amarillo Sky
Won 6/4(r4) to 11/8
---
Sat 26 Nov
ProLays
Theatre Glory
Match 5.40
---
Fri 25 Nov
Daily Bargain
Abuffalosoldier
Won 12/1 to 13/2
---
Tue 22 Nov
Daily Bargain
Generous Day (nb)
Won 12/1 (SP 25/1)
---
Sat 19 Nov
ProBets
Boothill
Won 9/2(r4) to 2/1
---
Sat 19 Nov
ProLays
The Menstone Gem
Match 7.00
---
Fri 18 Nov
ProLays
Nolton Cross
Match 9.20
---
Thu 17 Nov
ProLays
Love Poems
Match 2.62
---
Wed 16 Nov
ProLays
Lipsink
Match 8.83
---
Mon 14 Nov
Daily Bargain
Documenting
Won 7/1 to 11/4
---